Phone Flip University
Sale page : Phone Flip University

A DETAILED COURSE ON PHONE FLIPPING AND HOW YOU CAN MAKE A FULL TIME INCOME WITH PART TIME WORK ON EBAY USING THE SAME TECHNIQUES THAT I USE.
Would you like to work FROM HOME, on your own schedule and make the money you need to build your dream lifestyle?
With Phone Flip University, you will be able to make a FULL TIME income working part time hours. There's no other course like this where the instructor actually wants to see you succeed. Join the team
In this course, you will:
– Learn how to create ads on different platforms to generate an overwhelming amount of leads from people who are desperate to sell you their phones so you can make maximum PROFITS
–Learn how to appraise phones properly so you will never overpay for a phone.
–Learn negotiating tips and tricks that will put you over the edge to convert more deals.
–Learn how to create a proper eBay/Swappa listings to get quick sales with LIMITED return rates.
–Learn how to incorporate different business strategies such as how to market yourself properly to get tons of repeat customers for your business.
–Learn how to properly package and ship phones and use my same shipping strategies that will save you money
–Learn how to FULLY inspect a phone right before you hand over the money to prevent yourself from getting burned.
–Learn advanced techniques such as unlocking, carrier compatibility, and how to find sellers to buy phones in bulk
This course will cover EVERYTHING you need to know in order to go from $0 to $10,000/month in sales MINIMUM. You don't need experience to go out and buy smartphones and throughout my 8 years of flipping, I have learned many tips and tricks to maximize profits.
With the purchase of the course, you will gain access to the Facebook members only group where you can ask me ANYTHING and I will answer it ASAP. You will get 24/7 coaching from me, and my other students who are killing it!!
Check out some Testimonials from some of my students: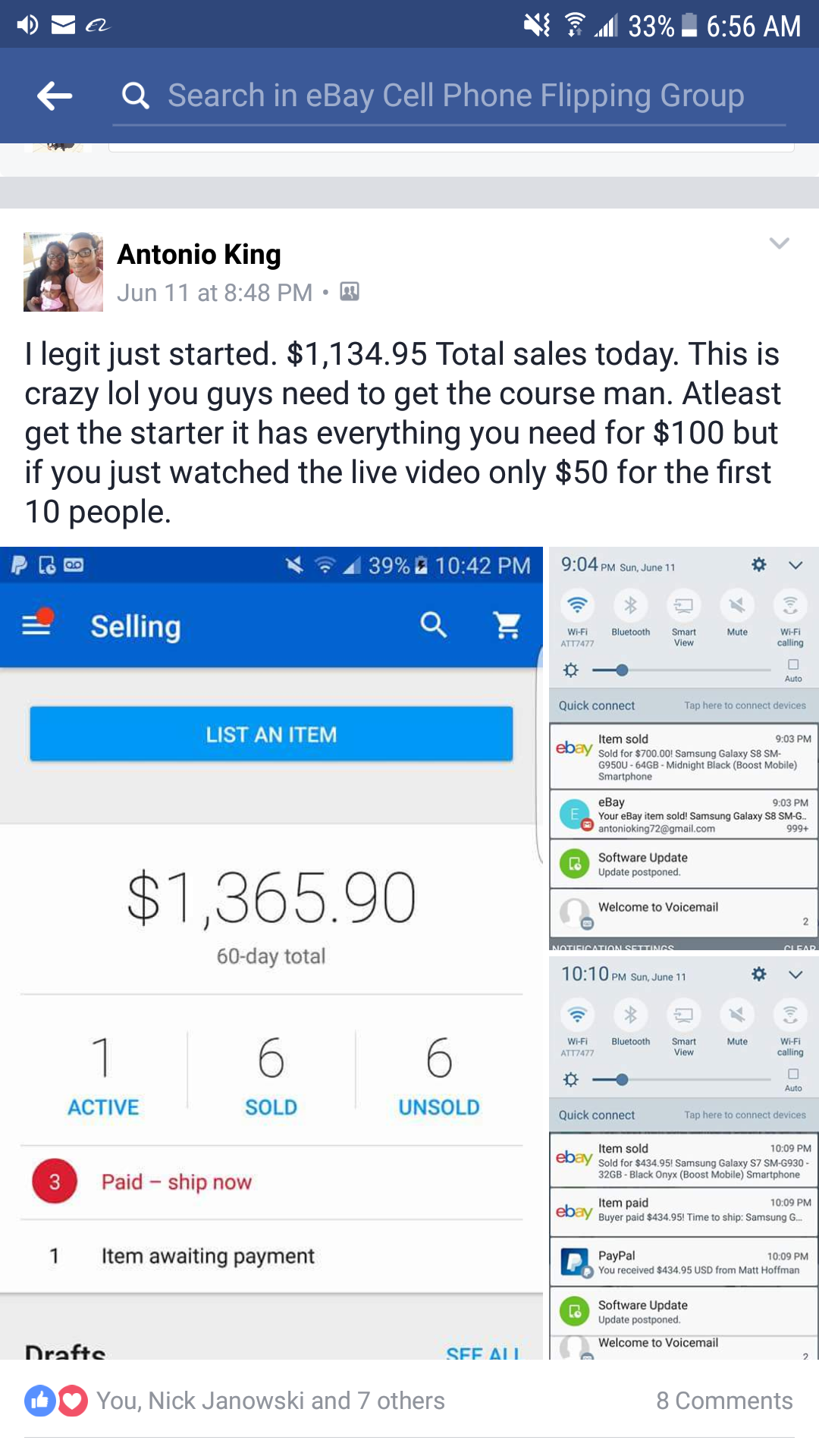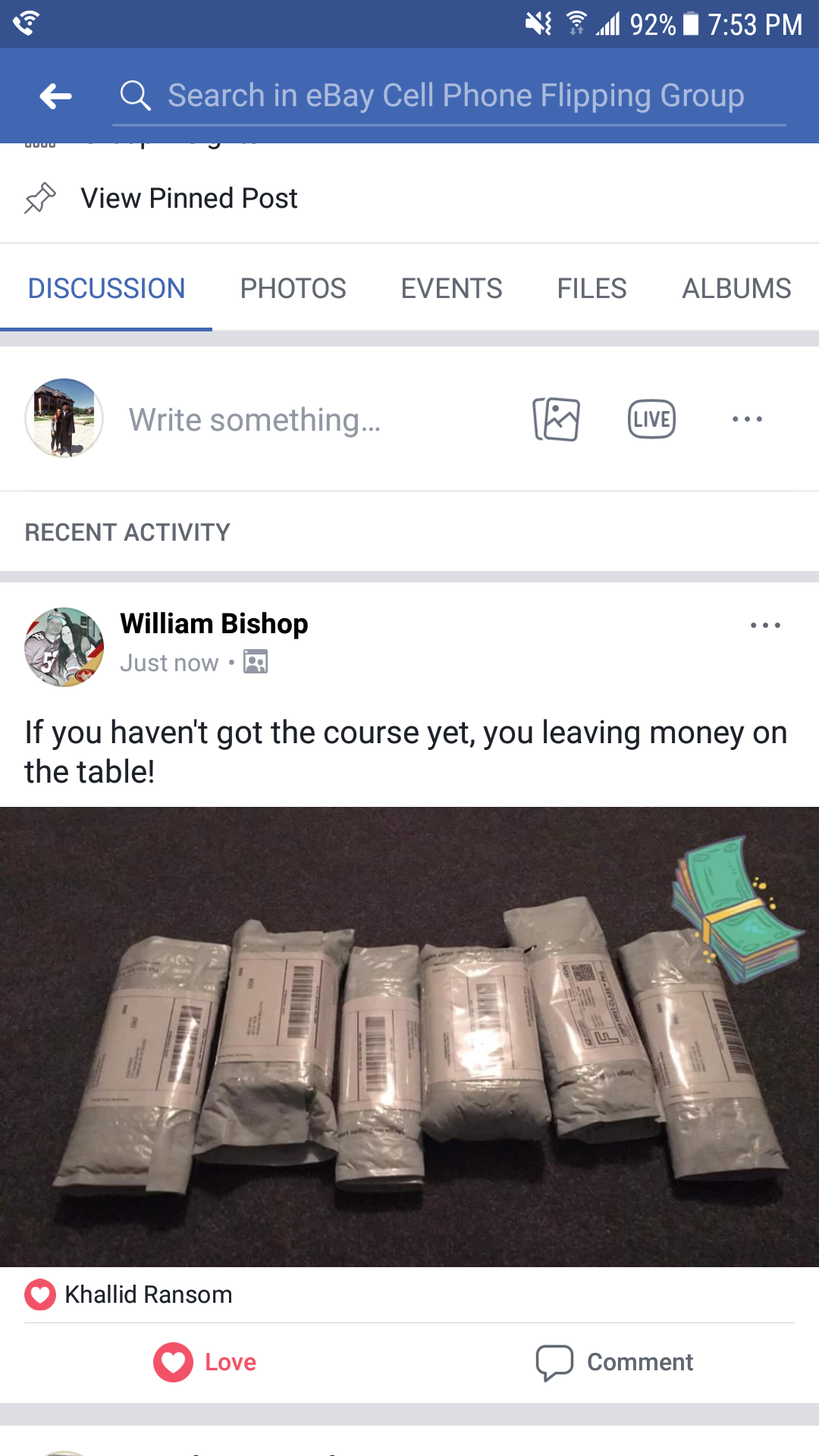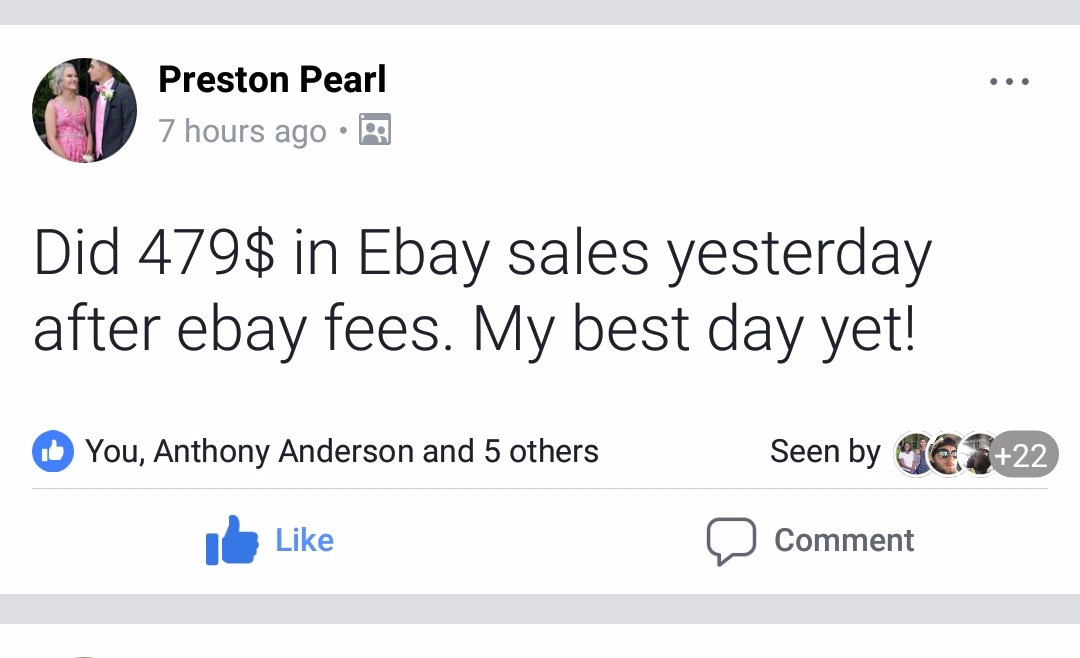 DISCLAIMER: You recognize and agree that I have made no implications, warranties, promises, suggestions, projections, representations or guarantees whatsoever to you about future sales or results, or that you will earn any money and that I have not authorized any such projection, promise, or representation by others.
Only one person may access the course per purchase. If a user is seen allowing others to use his/her account to access the course, that person will be removed the course without a refund. You may not share this information with others not enrolled in the course. If you are found uploading these videos or sharing information anywhere else, you will be removed without refund. The Facebook group is there so everyone in this group can discuss topics of this course.
Results may vary. Accept that although you follow this course, you may not receive the sales or income desired. I am not responsible for your well-being or your income. Please be aware of this.
CLASS CURRICULUM
Introduction
Introduction/Overview (5:31)

Join The Free Student Group (2:01)

Mentality and Understanding the Business (7:31)
Section 1: Account Setup
eBay and PayPal Create Account
Section 2: Posting Ads
Where To Post Cell Phone Ads (7:21)

How To Post A Facebook Marketplace Ad (6:37)

How To Create An Offer Up Ad (2:59)

How To Post A Letgo App Ad (3:29)

Posting A Craigslist Ad (4:34)

Best Times To Post Ads (4:32)

How Often To Post Ads On Different Platforms? (8:06)

What To Do If You Get Ghosted On Facebook Marketplace (5:42)

Posting Facebook Wanted Account (4:54)
Section 3: Negotiating
How To Make A Deal (5:23)

Negotiating Tips And Techniques (4:37)

Negotiating Tips and Tricks PT.2 (14:27)

Face To Face Negotiating (3:29)

Typical Lead Conversation- Converting More Deals (14:22)

Lead Conversations & Focusing On Devaluing Item (4:09)
Section 4: Phone Appraisal
Appraising A Used Phone (5:09)

How To Appraise A Cracked Phone (3:21)

How To Appraise A Bad Esn Phone Part 1 (2:17)

How To Appraise A Bad Esn Phone Part 2 (2:37)

Advanced Appraisals (15:37)

Why We Buy Sprint/T-Mobile Phones As Bad ESN (3:05)
Section 5: Safety Precautions
Meeting Up Safety Precautions (9:17)

Checking Icloud And Product Description (3:13)

How To Check If iPhone Is Unlocked (1:27)

Phone Inspection: iPhone (7:06)

Phone Inspection: Android (5:46)

Phone Inspection Checklist

Checking IMEI for Verizon phone (8:41)
Section 6: eBay Listings
How To List A Used Phone On Ebay (5:25)

How To List A Bad Esn And Cracked Phone (4:17)

How To Describe A Phone On Ebay (6:34)

Auction VS Buy it Now (6:29)

Shipping On Ebay (3:26)

How To Package A Phone (3:04)
Section 7: Marketing/Management
Business Cards (4:44)

Investing Back Into The Business (4:36)

Time Management (5:25)

How To Track Your Earnings (3:59)

How To Deal With PayPal Holds (8:15)

Networking and Why It's Important (9:04)
Section 8: Miscellaneous
Ad Pics (2:10)

How To Deal With Ebay Returns (5:36)

How To Keep Phones Organized (2:09)

10 Commandments To Become A Successful Phone Flipper (21:53)

eBay Course PDF

Common Mistakes Made (13:21)
Resources
IMEI Checkers Websites

Facebook Group and Profile

Materials to have to Flip Phones

Bill Of Sale

Carrier Compatibility Cheat Sheet
BONUS Video: Advanced Flippers
BONUS: Introduction (1:31)

Unlocking and Unlocking Sources (13:45)

Finding Local Buyers & Possibly Overseas Connections (6:47)

eBay Deals To Local Sales (8:14)

eBay ATT Unlock Technique (6:24)

How To Take Advantage of eBay Site-wide Sales (6:14)
---
TERMS OF SALE
After you make payment, we will send the download link to your email. Our file hosted on Pcloud, Mega.Nz and Google-Drive.
We provide a download link including full courses as my description. Do NOT include any access into Groups or Websites!
COURSE CHIP – The Best Discounted Courses Market
More Courses: Forex Trading0
Related Products